We are certainly in unprecedented times… Please rest assured that Dive Connections, as your portal to the scuba world, is doing all we can to make our store environment safe for you and for ourselves! We have always prided ourselves on the cleanliness of our store. Hopefully you agree. But we are redoubling our efforts is all areas of our operations for your safety and ours.
In cooperation with national and global efforts to reduce the transmission rate of this virus, we are seeking to reduce our personal interaction footprint and are closing our facilities during the week. The Dive Connections clubhouse will be CLOSED on Tuesday, Wednesday and Thursday in addition to our usual Sunday closing.
If you need anything, please call, 434-964-9200 or email scuba@connect2diving.com. We will be monitoring our phones and please leave a message, and we will respond.
We are delighted to discuss classes, scuba gear, travel opportunities and "everything underwater". Please call us, email, talk as long as you like. If you need to physically pick up something, call and we will make an appointment to meet you. We are happy to provide curb-side pick-up and invite you into our store as you are comfortable.
We will be OPEN on Friday, Saturday and Monday. Why? In order to help you go diving! Can there be a healthier activity to avoid contact with this virus than to be underwater? Lake Phoenix is OPEN and they have implemented processes to keep everyone outside in fresh air with online waivers, payments and check-ins!
Bottom-line… We will get through this! … and we will be Going Diving!
Join our challenge! Make a post on social media about diving, perhaps your favorite dive memory or a picture. Let's get the world looking forward again. Challenge your dive buddies to make a post and when we beat this virus thing, Let's All Go Diving!
We got your back! …in the water and in our shop!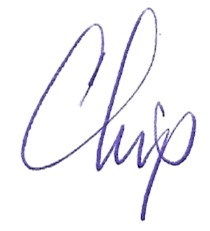 Chip Earle
On Behalf all the Staff at Dive Connections


Important Resources: