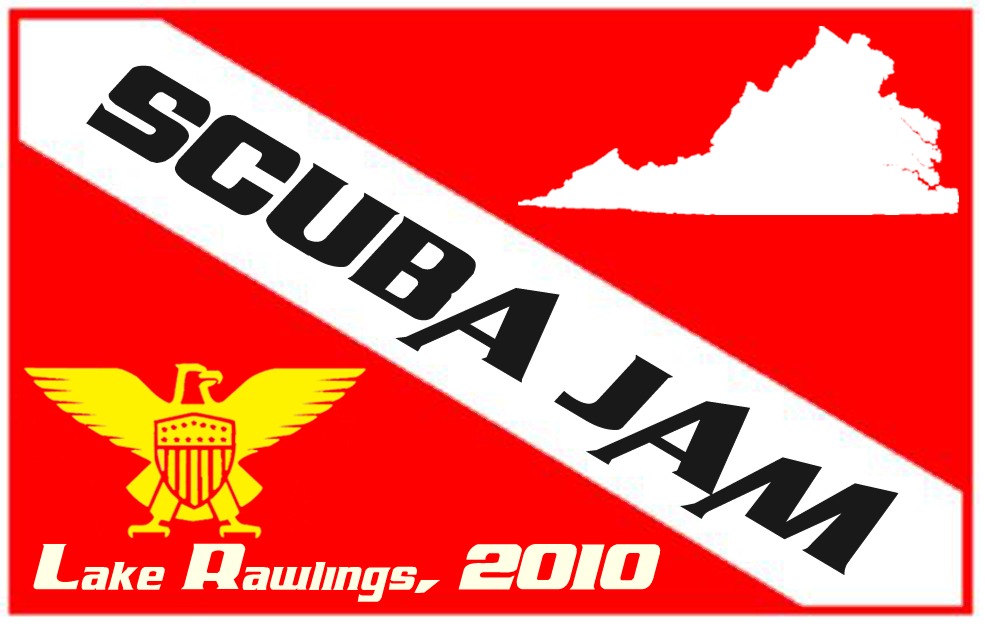 Here is a terrific opportunity for Kids to go diving with Kids! Come to Lake Rawlings over Labor Day weekend for ScubaJam Virginia. A weekend of camping, diving, exhibits and demonstrations where campers will sharpen their skills, learn more about diving and its opportunities and most of all have fund diving with their friends. Video of last year ScubaJam
Check out the web site to learn more about ScubaJam Virginia. and follow them on

Facebook.com/ScubaJamVA
Youth Training Opportunities
All of our adult classes are generally suited for youth but here are some youth only training programs. Come meet your peers and make lifelong scuba buddies.

BSA Scuba


Saturday Afternoon 12-4pm
at Fairview Swim Club $69

These one day programs provide a solid introduction to scuba including academics. The program qualifies for the BSA Scuba patch and as the first complete session of the PADI Open Water Course. A $50 coupon toward Open water certification is provide for those who complete this program.

Open Water Teen Camps
1-5pm $389


BSA Scuba Merit Badge
June TBA - Fry's Spring Beach Club
July TBA - Fry's Spring Beach Club
This package cover all the academic and pool requirements for certification as a PADI Open Water Diver; instruction, materials, pool fees, scuba rental equipment. This program also qualifies for the BSA Merit Badge Program. Student are asked to proved their own mask, snorkel, fins and booties. Packages are available.

Certification Dives Package $294

June TBA - Lake Rawlings
July TBA - Lake Rawlings
Receiving a certification card requires that a candidate complete 4 open water dives under the supervision of an instructor. This can be accomplished on a trip to a local quarry or on one of our fly-away trips or on referral to another dive center. This package includes instruction, certification card, scuba gear rental package, unlimited air fills for the weekend and 2 days of quarry fees at Lake Rawlings. Transportation, meals and overnight expenses are NOT included. Other dates are available. Please give us a call.

Advanced Diver Teen Program
$379
July TBA; 6:30 - 8:30pm Academics
August TBA - Diving at Lake Rawlings
Package includes, instructions, materials, open water dives, complete scuba rental package, quarry fees and certification fees. Transportation, meals and over night costs are NOT included.
Rescue Diver Teen Program
TBD

SCUBA for Kids Party
... Birthdays & More!!!
Throw a party for you child and invite 5 of his friends to join in. We'll provide pool time, snacks, games, fun galore and ... SCUBA!
Six Kids and 2 Adults only $270
For more information... <more>
Kids Training Opportunities
These are an integrated program designed for Kids 8-12 and provides pool training and experiences in snorkeling and scuba. Additionally participants learn about the aquatic environment and are able to upgrade their skill to full Open Water divers as their skills and understanding develop. For more information... <more>
Snorkeling Ecology Camp
9am-Noon
$220 including personal
mask-snorkel package
TBD

Seal Team Camp
9am-Noon $389
TBD