Operational Hours – We are here every day working to improve our operations so that when this virus allows us to reopen, we will be stronger and better than ever before. If you need something call us. We will be monitoring the phones, voice mail and email continuously. We can serve you every day! Make an appointment and we will be open only for you in that time spot.
Curb-Side Service and Free Shipping - Let us know what you need to pick up or drop off and then give us a shout when you arrive. We will meet you at your vehicle. Free shipping wherever you are!
Open Door Hours
Friday 11am – 7pm
Saturday 10am – 4pm
Monday 11am – 7pm
Store Sanitation Policies - Every counter surface is cleaned and sanitized a minimum twice a day when we are open and once a day when we are not open. Hand sanitizer is available and every person entering the store is requested to use sanitizer on entry to the shop. No more that 4 customers will be allowed in the store at any one time.
You don't have to be here!
Dive Connections at a Distance!
Classes – You can begin your training online and many of our classes can be completed online. In-water training has been postponed until after 23 April 2020; however, begin your Open Water Class, Advanced Open Water Class, Rescue Diver or even Divemaster or Instructor program online. When the restrictions lift, we can get you right in the water!
This is a great time to become certified for Enriched Air Nitrox or become and Equipment Specialist. We can complete these two classes via an online interface. Links are available on our website training page.
Retail Purchases via Phone or Email – Please call us and we will answer any questions and provide you whatever products you need with transactions over the phone. We will fully assemble, test, sanitize and ship your purchase to your home at no additional charge. Shop online at Aqualung and Henderson, but call or email us for special packages and services.
Regulator & Other Gear Service – Just call us. We will enter your service request and make sure we know exactly what you want us to do. When you arrive, we will meet you at your vehicle and take possession of the gear. Done.
We will service, test, sanitize and ship the items back to you at no additional charge. Payment can be taken over the phone when the product is ready to ship. Take this down time to get your gear ready for your next trip.
Rental Gear and Air Fills – We can provide rental gear and air fills for personal diving. That is why we have "open Door Hours" on the weekends. All our gear has been thoroughly washed and sanitized. Regulator second stages and BCD inflators are again sanitized prior to giving them to a rental customer. When gear is returned, it is thoroughly washed and sanitized before it is hung back up.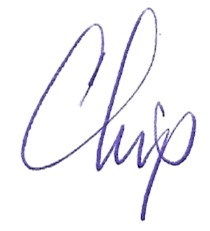 Chip Earle
On Behalf of all the Staff at Dive Connections

Important Resources: